Gigi One Piece - Grape
Regular price

Sale price

$275.00
About this product

Gigi, in its resplendent grape hue, is more than just a one-piece swimsuit – it's an embodiment of timeless luxury. This opulent creation is designed to make you stand out in the world of swimwear, redefining sophistication and style.

Gigi's rich grape color evokes a sense of elegance and allure that's second to none. The golden details adorning this swimsuit elevate it to a new level of opulence. The pièce de résistance is its two-piece closure at the back, featuring gilded elements that exude timeless charm and ultra-luxurious appeal.

Gigi is not merely swimwear; it's an experience. Slip into this one-piece and instantly feel the weight of its quality, the finesse of its craftsmanship, and the radiance of its design. Whether you're lounging poolside, strolling along the beach, or sipping a cocktail at a glamorous resort, Gigi guarantees you'll make a statement of unmatched style.

This one-piece swimsuit is a testament to the timeless allure of golden accents, effortlessly blending with the grape backdrop to create a look that's both classic and contemporary. With Gigi, you're not just wearing a swimsuit; you're showcasing a symbol of opulence and a commitment to the highest standards of fashion. Indulge in the luxury of 'Gigi' and step into a world of unmatched elegance and sophistication.
Details

Italian high-quality fabric
Eco fabric
Shiny fabric
Non-slip bandeau bikini
V-detail in the front
Golden back closure
Sizing & fitting
Fabric & washing instructions


Hand wash cold - Dry in shade - Designed in Belgium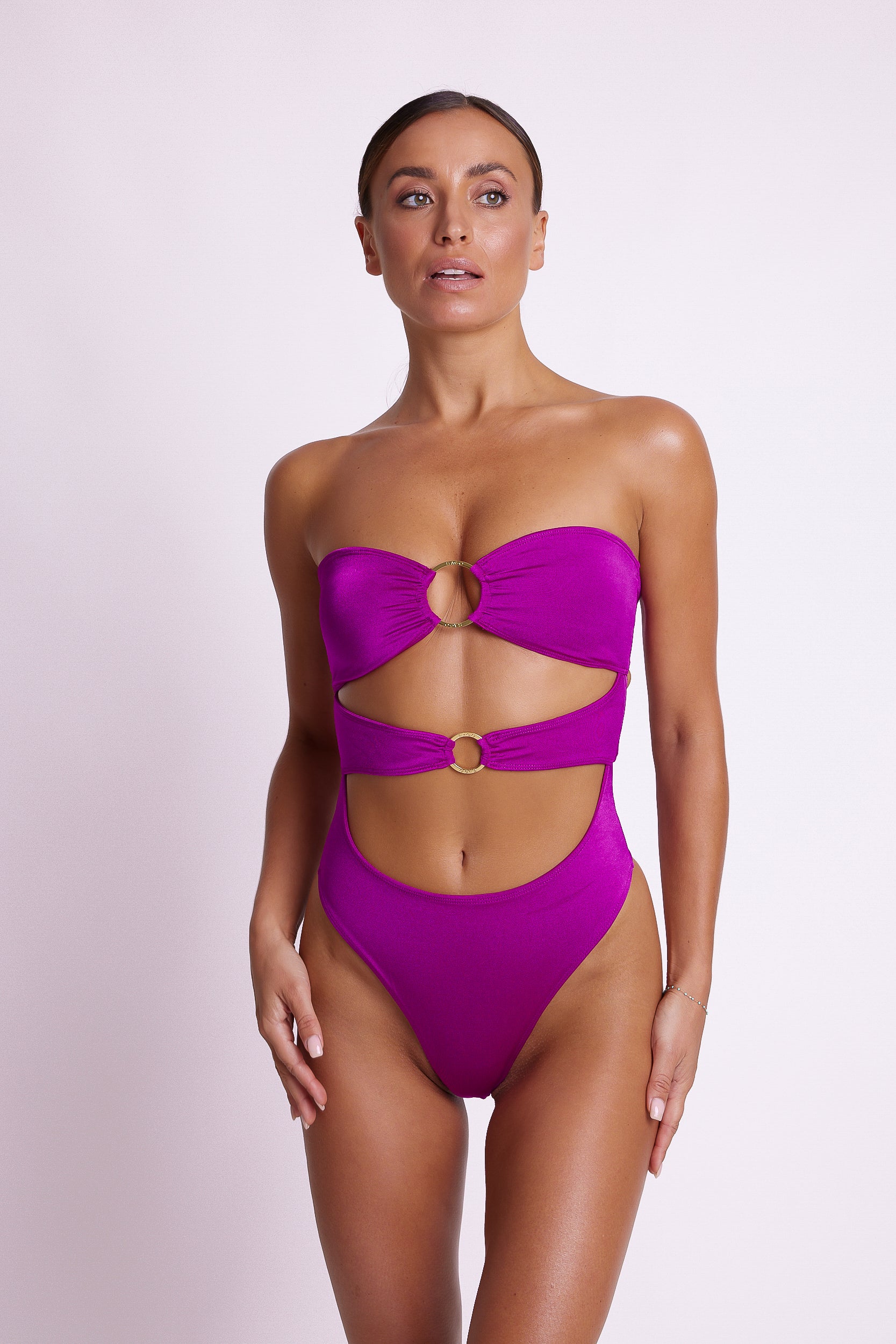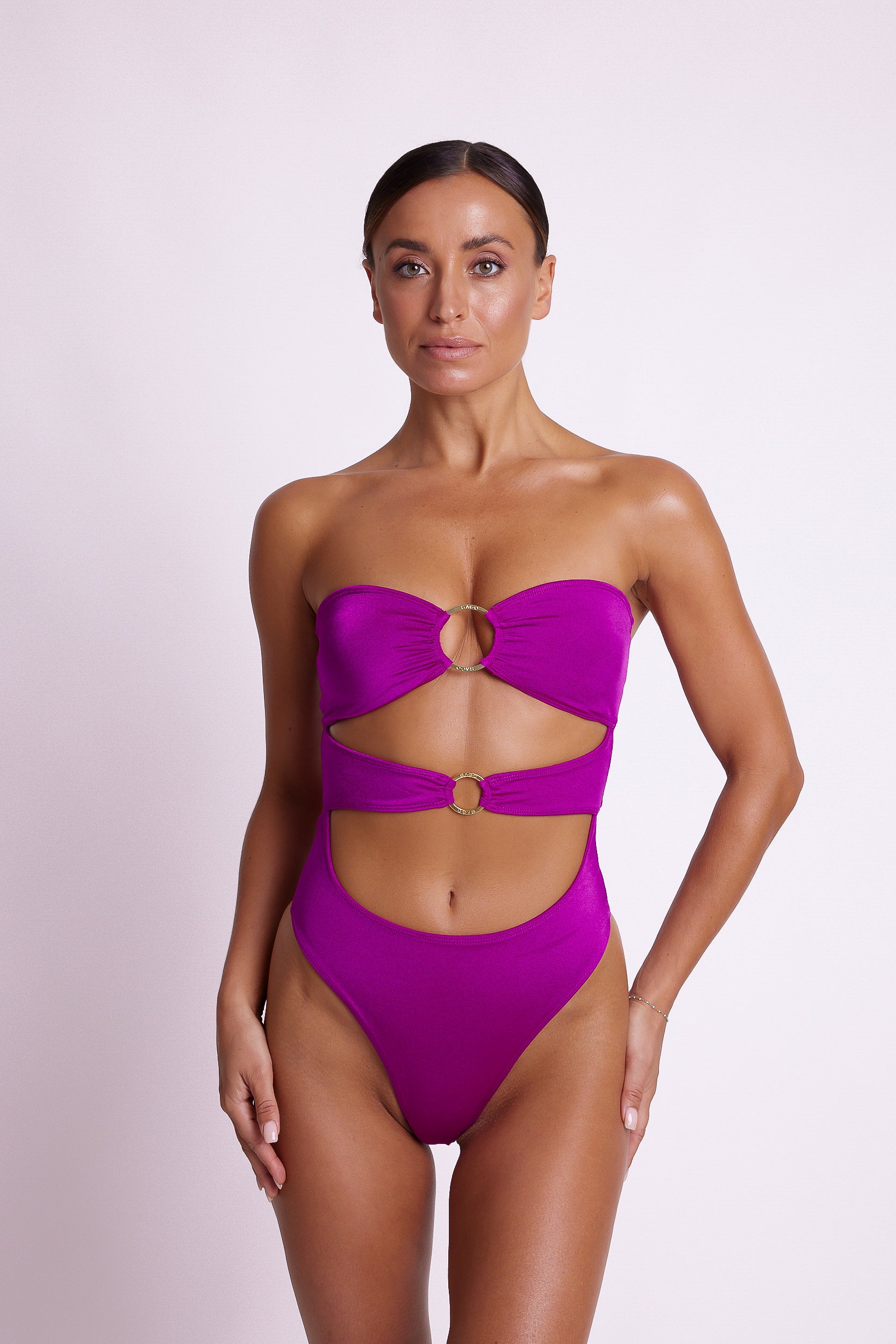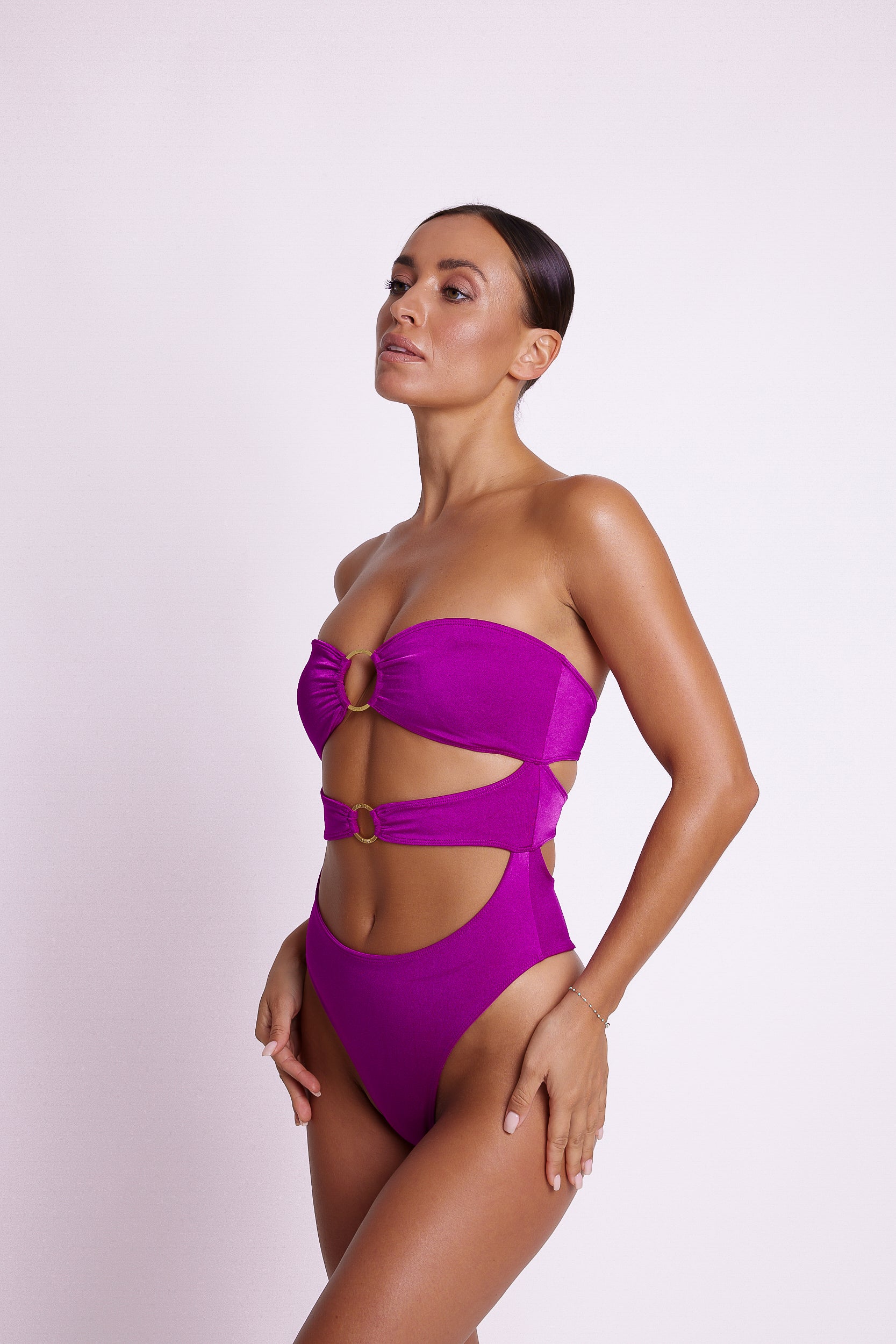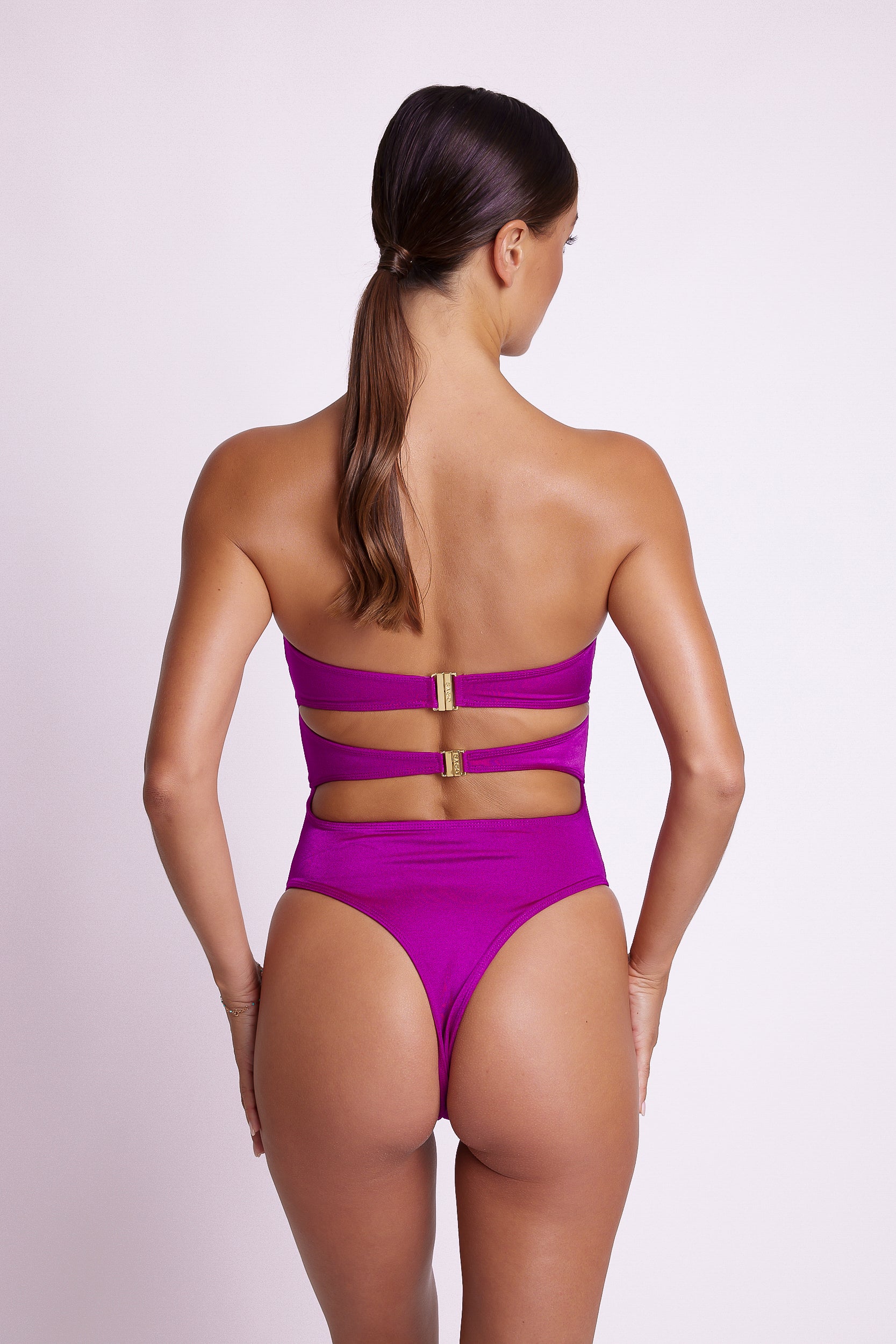 Sizing
Check our complete size & fit guide here.