Emily Skirt - Lime
Regular price

Sale price

$121.00
Hurry, only 1 item left in stock!
About this product

Embark on a journey of absolute exclusivity with our distinguished Emily in a distinguished lime hue —a quintessential piece that flawlessly elevates your chic allure from the break of dawn to the twilight hours.

The resplendent, flowing silhouette, bathed in a captivating shade of lime, is meticulously crafted to exude an aura of sophistication and refined glamour. Beyond being a mere addition to your wardrobe, Emily stands as a veritable statement piece poised to propel your style to unparalleled heights.

Whether gracing the poolside or meandering along the shoreline, Emily seamlessly transitions from a modest cover-up to a fashion-forward ensemble, effortlessly capturing the attention of onlookers. Command the admiration of every beachgoer as Emily takes center stage, a true testament to your discerning taste in high-end fashion. Its versatile design effortlessly adapts from beach club cocktails to a leisurely sunset stroll. Emily guarantees an unforgettable experience, ensuring that you remain the epitome of style and class throughout your exclusive resort wear odyssey.




Details

Ties in front
Soft fabric
Rounded corners
Sizing & fitting
Fabric & washing instructions

78% recycled polyamide, 22% elastane
Hand wash cold - Dry in shade - Designed in Belgium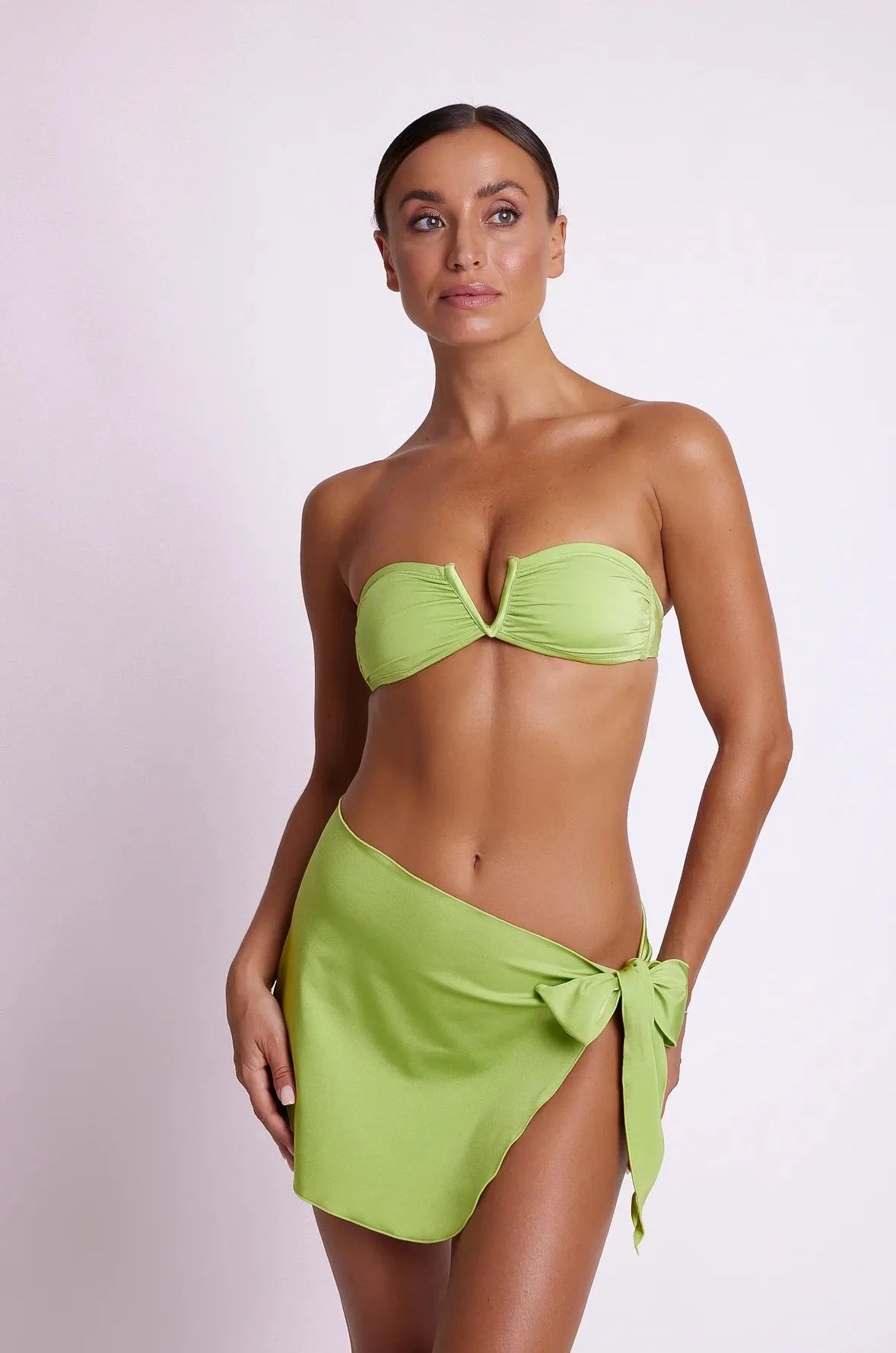 Sizing
Check our complete size & fit guide here.